Region's Tech-Savvy Talent on Show in Qatar
Qatar, February 4th, 2014 – The winners of the 2014 Arab Mobile Learning Challenge (AMAC) have been announced at an event in Doha. The winning team, "Loujie" from the UAE has won US$50,000. The second prize of US$30,000 went to the "Crowd Analyzer" team also from the UAE, and the third prize of US$20,000 has been won by Jordan's "Markabaty" team.
The competition was open to young people from across five countries in the Middle East and North Africa – the UAE, Jordan, Tunisia, Qatar and Saudi Arabia. One team from each of these countries has won an opportunity to compete at the World Mobile Congress, which will take place in Barcelona later this year. These teams included "iCaps" from the UAE, "The Pen" from Jordan, "Grandfit" from Tunisia, "Baharat" from Saudi Arabia and "Eductechno2" from Qatar.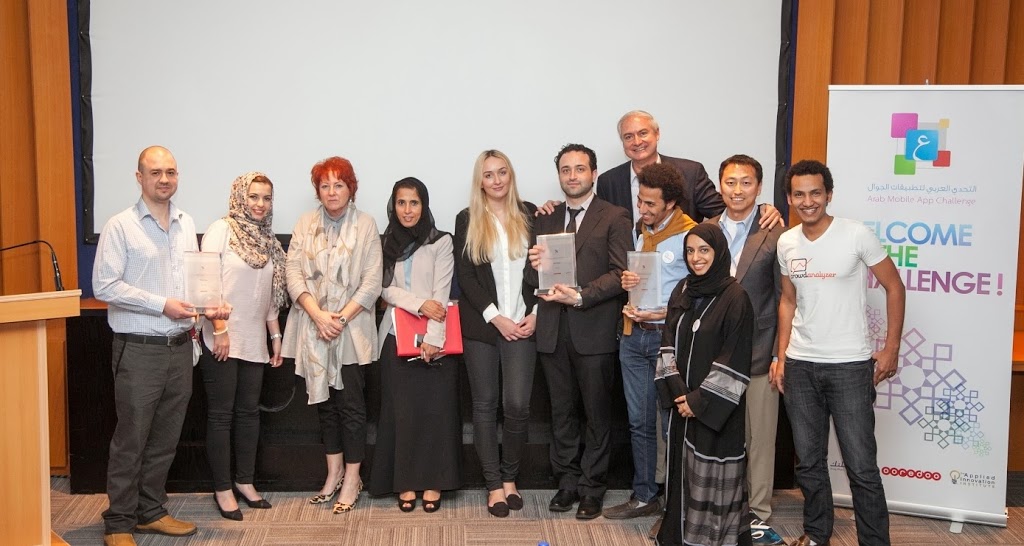 150 teams entered the competition with 15 chosen to compete in the Doha Final. The final teams were judged on the creativity, presentation and innovation of their app, as well as the design of their accompanying business model. Apps needed to be relevant to the hospitality, education, entertainment or employment sectors, nurturing employability skills in entrants relevant to the region's workplaces. The teams had undergone an intense mentoring programme, led by technical and business experts from across the region.
Pearson is a major sponsor of AMAC. The company's regional Qualifications Director, Mark Andrews, who was also a judge at the Finals, says he was impressed by the calibre of the finalists, and that many of the apps entered had the potential to go onto to become viable business start-ups.
"Pearson is constantly seeking out the latest, most effective technology that will help our learners realise their potential, so it is safe to say that we regularly see some of the world's most dynamic digital innovations. Some of the apps that we have been lucky enough to see through this competition meet an international standard, and we are thrilled to have worked with this group of ambitious, talented and hard-working students".
AMAC was developed to help address the challenges the Arab World faces in relation to high levels of youth unemployment and underemployment. Entrepreneurship rates of the region's youth are low by international standards – something that those involved in AMAC hope the Competition will balance out. Mr Andrews says:
"Promoting an entrepreneurial spirit among the region's burgeoning youth population will have an impact on unemployment rates in MENA, as increased entrepreneurial activity is linked to economic growth and job creation. There is a high degree of digital and technological talent amongst the Arab World's school leavers and graduates – what is needed are opportunities where this capability can be effectively channelled. The AMAC Competition has provided an excellent forum for ambitious, tech-savvy Arab youth to demonstrate their skill, and we are excited to see what lies ahead for the Competition's finalists".